A scanner you can trust
NextEngine's 3D scanner delivers an unprecedented combination of power and affordability. At 0.005 inch accuracy, it is state-of-the-art, at a very affordable price. It rivals expensive scanners. But: it's not a 'cheap' 3D scanner. It's a very good scanner that costs a lot less. It delivers clean data. Even cleaner than many competitors. Data fidelity is definitely high.
The surface data is so clean, you can just use it straight from the scanner in Rhino 5. The secret behind this big change is new technology invented by NextEngine. An all-new electro-optical architecture and sophisticated new algorithms use an array of lasers to scan in parallel, resulting in higher point throughput and increased data fidelity. A tabletop scanner you can trust.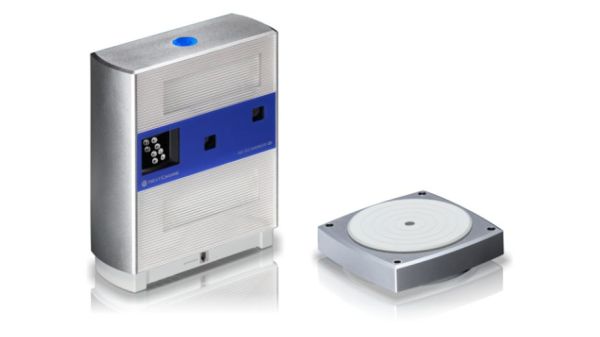 Color locked to geometry
NextEngine also captures details that many high-end scanners don't: Rich, full-color photo data for every surface point. Because photo data and geometry data are optically synchronous, there's no skew between the color and object. Every NextEngine scanner comes with a built-in array of spatially diverse, diffuse illuminators for shadow-free imaging: Built-In studio lighting.
These lights are specially designed to provide a wide color gamut for excellent color rendering. Optically-locked surface color makes assembling models much easier. NextEngine ScanStudio software, an integral part of the system, allows you to place "virtual beads" on your screen images to instantly align different views into a single model.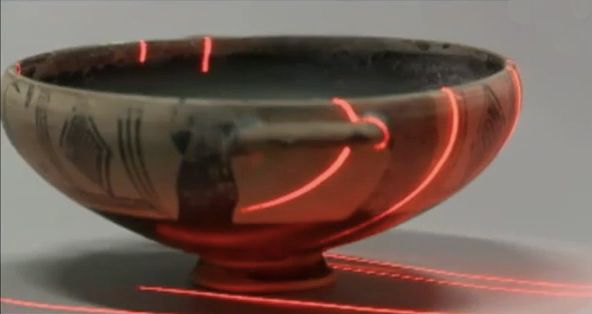 Lots of parts, lots of sizes
NextEngine's proprietary scan technology and innovative instrument configuration let you capture a remarkably diverse range of objects in a variety of materials and sizes. A great variety of parts from different industries can be captured. There is no preset size limit. Since there's no bulky box to put your object inside, and it doesn't spin while it scans, you can work with larger objects.
You can composite multiple views together to get objects bigger than the field size. Twin ranges cover Macro and Wide fields. Many typical surfaces can be easily captured. For difficult surfaces, easy-to-use markers let you prepare them right at your desk. PowderPens put a light powder film on very shiny or dark surfaces, and PaintPens let you coat even transparent or mirror surfaces for easy scanning.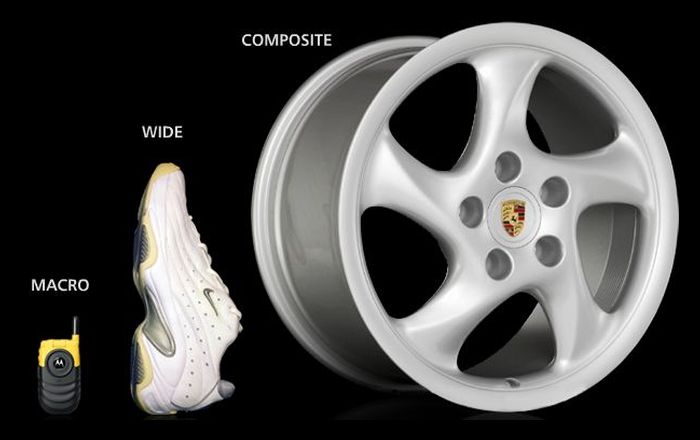 Small footprint, big power
To stay on your desk, it has to be small. And it is. Incredibly, the scanner's footprint is not larger than an envelope. Yet in that compact package sits all the power you need to bring your physical media into your digital world. Use it everyday. Ideas happen when they happen. To fuel your creative process, or email an idea to a colleague, your scanner needs to be ready at hand like your phone or keyboard.
That's why it's designed to work in ordinary office lighting without darkrooms or bulky backgrounds. Dress Up Your Desk. And if it's going to stay on your desk, it should look great. This precision instrument is beautifully detailed, and built from high quality materials like bead-basted anodized aluminum alloy, and crystal clear polycarbonate. Think sculpture. Imagine the conversations it will inspire.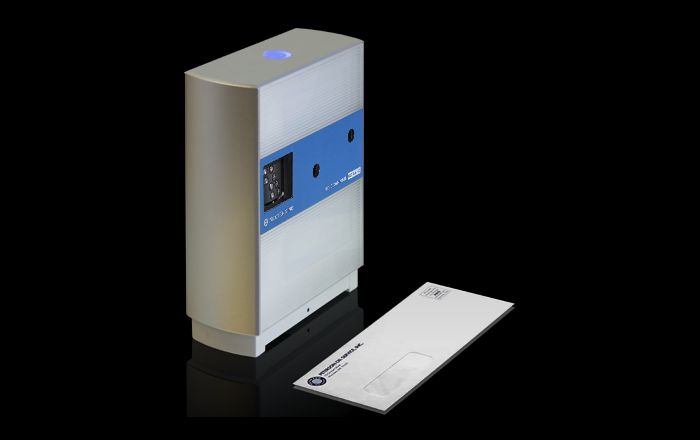 NextEngine

Basic configuration
Specs
Architecture

---
Performance

---
Object Size
Field Size
Capture Density
Texture Density
Dimensional Accuracy
Acquisition Speed
Typical Datasets
Environmental
Data

---
NextEngine proprietary MultiStripe Laser

Twin arrays of four, Class 1M, 10 mW solid state lasers

5.0 Megapixel CMOS image sensors

Optically synchronous 7-color surface capture 

Built-in spatially diverse whitelight illuminators

High precision rotary servo positioner (9 kg max)

Universal part holder (4.5 kg max)
Data

---
No preset limit. Assembly larger parts with software
ProScan Extended Mode 57 x 42.5 cm
On target surface capture up to 268K points/in²
500 DPI in Macro Mode and 200 DPI in Wide Mode
±0.005″ in Macro Mode and ±0.015″ in Wide Mode
50,000 processed points/sec throughput
Typical small models are a quarter million points
Desktop use under ordinary office lighting
Fully automate the alignment of multiple scans with the tilt/rotary object positioning. Define multiple scan families and with one click execute the creation of your 3D mesh model. Just trim unwanted overlapping scan data, fuse, and polish. Scan faster, more simple and versatile with the beautifully designed MultiDrive.